As an affiliate of Bangkok Airways, PGGS was established in 2012 with the primary aim to deliver full range of quality ground handling services for private jets, charter and schedule flights which operate both domestically and internationally to and from Koh Samui International Airport.

For the ground handling services, ones of our highest priorities and also our strengths are responsiveness and accuracy. Partner airlines, charter and private customers are always instantaneously attended with greatest care. And we make every effort to exceed the standards.

With a continuous success of the firm, we have then extended our prospect to offer a warm hospitality to the visitors of Koh Samui International Airport. PGGS currently manages a visitors' lounge, an authentic Thai restaurant, a bar, a food kiosk and etc. around the airport, with many new projects underway.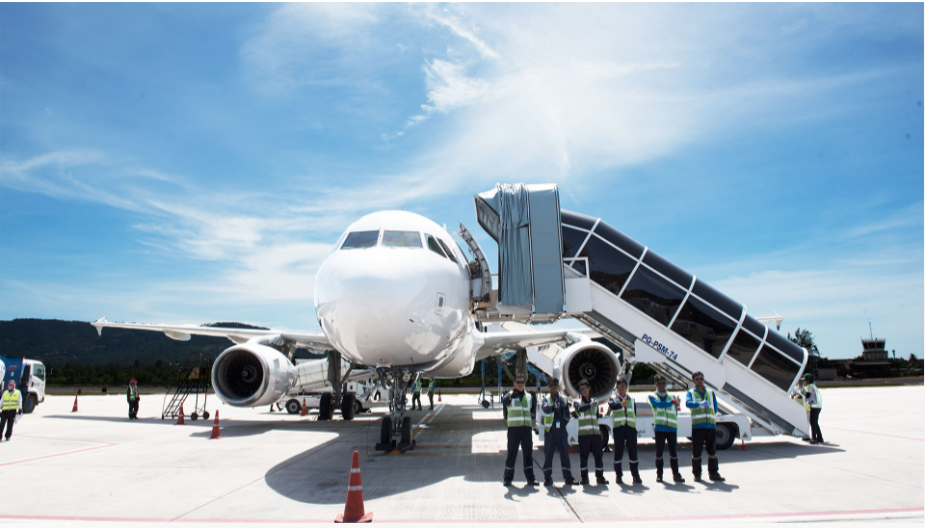 We ensure a high degree of privacy, flexibility and safety, and pride ourselves on the total service offered to our esteemed customers, including flight operators, pilots & crew and passengers.
Head Office:
99 Moo.4, Bo Phut, Koh Samui
Surat Thani 84320 Thailand

Accounting department:

+6687 390 4200, +6699 408 7408

Operations and Sales Manager:

+6681 065 8400

General Aviation Services:

+6694 558 9944

Bangkok Office:
123, Suntowers Building B, 30th Floor (B-3002/1)
Vibhavadi-Rangsit Road, Chom Phon, Chatuchak,
Bangkok 10900 Thailand

Tel: +662 617 6770